Adventure Time/Regular Show Issue 1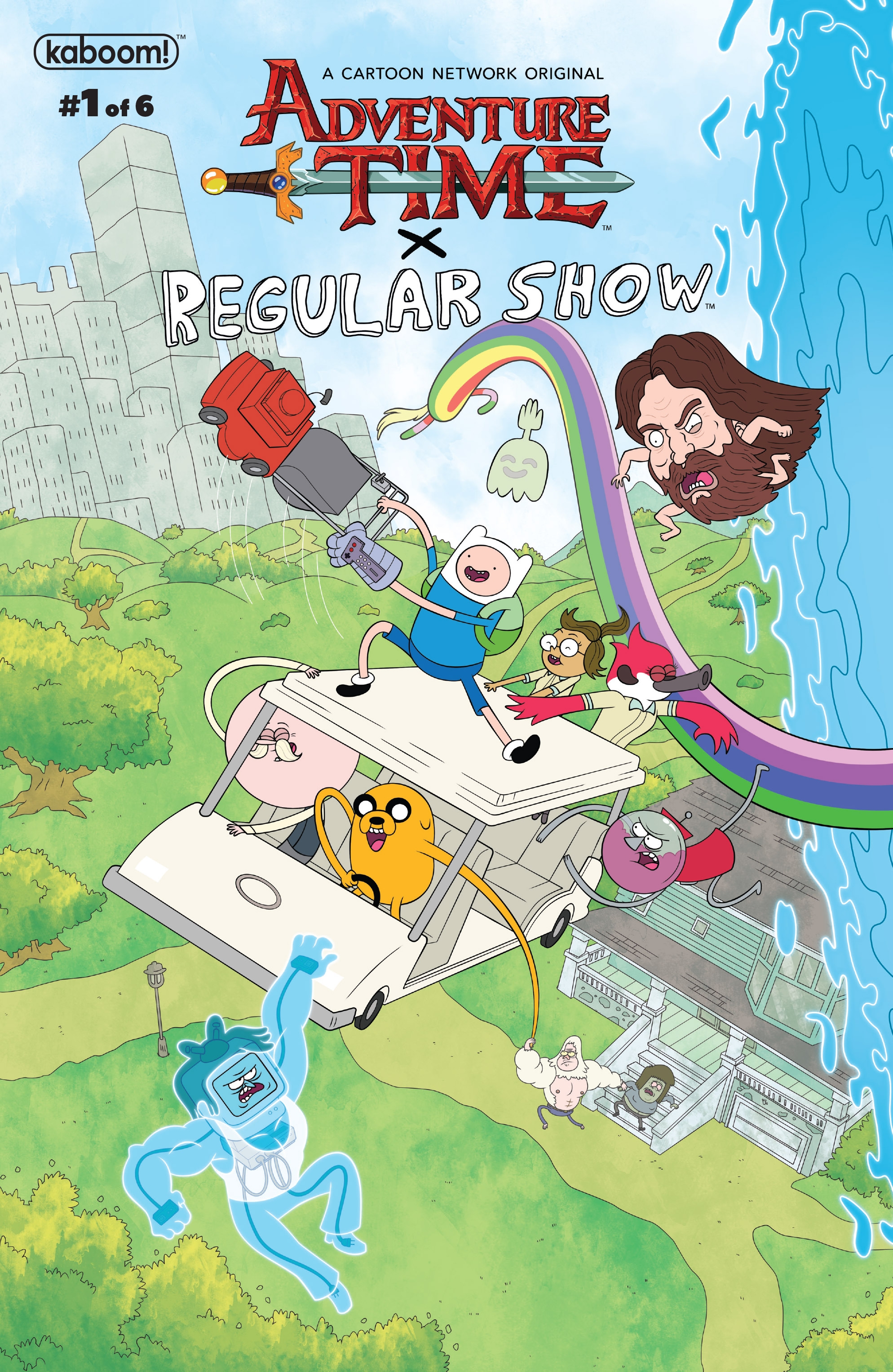 The following information is from the Adventure Time comic book series. It may not be part of the same canon or continuity as the animated series.
Adventure Time/Regular Show Issue 1 is the first issue of the crossover comic series Adventure Time/Regular Show by BOOM! Studios.
You are watching: adventure time regular show crossover
Synopsis
Readmore: 10 Best Minecraft Greenhouse Ideas | Pink Army
It's a crossover for the ages in this mash-up of two of our favorite Cartoon Network shows! When a powerful new villain threatens to conquer Adventure Time's Ooo, Princess Bubblegum sends Finn and Jake on a desperate quest to find The Power that can save the land—a power that Skips from Regular Show just happens to be hiding! Finn and Jake's arrival only exacerbates an existing tension between Mordecai and Rigby, and the trip back to Ooo threatens to tear two sets of bros apart…forever.[1]
Characters
Finn
Jake
Princess Bubblegum
Banana Guards
Gumball Guardian
Marceline
Lumpy Space Princess
Master of Division
Quarter Orcs
Mordecai
Rigby
Benson
Pops
Muscle Man
Hi Five Ghost
Baby Napoleon
Baby Joseph
Baby Leopold
Baby Addy
Baby Kim
Baby Benny
Baby Edie
Baby Julius
Baby Caesar
Baby Kaiser
Baby Wilhelm
Gallery
Cover variations
Comic preview pages and panels
References
Adventure Time comicsIssuesMarceline and the Scream QueensAdventure Time with Fionna and CakeCandy CapersFlip SideBanana Guard AcademyMarceline Gone AdriftAdventure Time with Fionna and Cake: Card WarsAdventure Time: Ice KingOriginal Graphic NovelsAnnual Issues & SpecialsAdventure Time/Regular ShowSeason 11Marcy & SimonOtherBackup stories
See more: 5 Fascinating Reasons Why Turtles Without Shells Won't Survive | Pink Army